About us
---
Online and published quarterly, The Urban Transcripts Journal aims to unravel the complexity of the City through a synergy of verbal and visual content. Our core mission is to advance a multitude of knowledges of the City, formulated through creative media, research inquiry, urban design and planning practice. We are particularly committed to promoting original work by young researchers, professionals, and creatives, including postgraduate and PhD students. Beyond the traditional article format we publish work in a variety of formats and media, bringing together theory and practice in a creative, analytical, and critical discourse on the city; an urban transcript where the arts and the sciences of the city complement and confront one-another.


A PROJECT BY URBAN TRANSCRIPTS
---
Editor-in-chief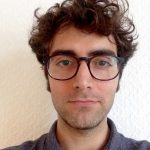 Yiorgos Papamanousakis
contact Yiorgos
Yiorgos is a London-based architect and urban designer, passionate about the relationships between the spatial structure of cities and their socioeconomic and cultural life. The founder and director of Urban Transcripts, he has initiated the company's work by producing international participatory and public event programmes – exhibitions, workshops, and conferences – on the critical exploration of cities and their development (Athens, 2010; Rome, 2011, London 2012; Berlin, 2014). Currently he is working on the development of Urban Laboratory projects bringing together research, community participation, and design, to create innovative urban design and policy solutions for cities and urban areas. He graduated in Architecture from ENSA Paris-La-Villette, Paris and holds an MSc in Advanced Architectural Studies from The Bartlett – UCL, London, where he trained on empirical spatial research with a focus on how the spatial structure of the built environment impacts on its socioeconomic potential. For 2014-2015 he was a design studio lecturer in architecture in Umea School of Architecture, Sweden. He has been an advisor and a speaker in various initiatives and projects focused on the city and a reviewer in academic journals.
Managing Editor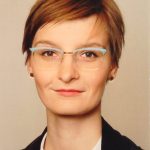 Nina Margies
contact Nina
Nina is an urban sociologist and currently doing her PhD at Humboldt University of Berlin on urban youth and mobility. She has studied in Germany, France and UK where she graduated in Urban Studies at the University College London and Bartlett School of Planning. Her research interests include migration and mobility studies as well as urban planning with particular attention to urban mega-projects. She is also passionate about the politics of fear and its impact on the city. Nina has international experience in the creative and cultural industries both in the public and private sector where she has been working in projects on film, photography and art in Germany, Spain and France. Since 2014, Nina has been actively involved in Urban Transcripts co-organising the international urbanism workshop Berlin Unlimited and most recently co-developing an online publishing platform –related to urban design, geography, and the city.
Publishing Editor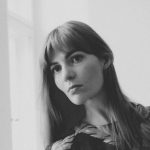 Justine Liv Olausson
contact Justine
Justine Liv Olausson is a Research Fellow based out of Berlin and focused on infrastructure development in the global South. Her work centers on the policy constellations and interface conflicts of emerging South-South urban development platforms. Before starting her current research project and joining Urban Transcripts, she was a Research Associate for the now retired Architecture Design Innovation Program (ADIP) at the Technische Universität Berlin. Theory seminars and publications underlined her work, as well as research assistance in collaboration with ETH Zürich. Justine holds a MSc in Sustainable Urban Planning and Design from KTH in Stockholm and worked at UN-Habitat headquarters in Nairobi while completing her degree. Prior to implicit focus on the built environment, she studied Photography at Spéos Institut de Photographie in Paris and worked in film production, as an Assistant Director. Social and Political Science defined her undergraduate studies at universities across Europe, receiving her BA from Malmö University, the International Programme for European Studies. Working towards a layered prism through which to theorise and practice the contemporary condition of plural identities that are the foundation of global civilization, Justine looks most forward to co-directing the diffusion of the visual, spatial and linguistic vocabulary of the Urban Transcripts Journal.
Editorial Board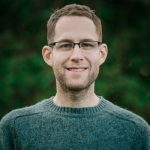 Matthew Carreau
Matt is a design researcher, creative facilitator, and urbanist. He is passionate about design-driven processes that create spaces for people to connect, learn about the systems that shape their world, and co-create local solutions. Matt's educational background is multi-disciplinary and includes studies in philosophy and cultural history, urban planning and community development, and graphic communication. In 2012, Matt graduated from the Interdisciplinary Design Strategy programme at the Institute without Boundaries in Toronto, Canada. He is currently completing an internship at the Future Cities Catapult in London.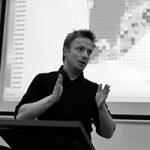 Theodore Dounas
Theodoros Dounas is an Award-winning chartered architect and academic, investigating in computation and fabrication in architecture and design, with practice experience in complex buildings of all scales. He is the founding partner of the architecture office 'Adventurous Architecture'. He is currently associate professor in the department of Architecture at Xian Jiaotong Liverpool University in Suzhou, China. He has been teaching in architecture schools and colleges in Europe and China for 10 years and has experience with basic and applied research in architectural design. His design and research work has been published internationally and he has received awards for both research and architectural design. His main research deals with methods and computer generative tools in architectural design.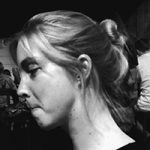 Sabine Hogenhout
Sabine has years of international post qualification experience and worked at several award-winning practices in the UK, The Netherlands and China. Gaining experience in residential, healthcare, educational, cultural and commercial sectors as well as the design of public space and urban planning. Currently she is working as project architect at Mæ architects in London. Sabine studied at the Faculty of Architecture of the University of Technology in Eindhoven where she received an MSc in Architectural Design in 2006. She has a keen interest in all aspects of sustainable design, reinforced by her MSc degree in Environmental Design and Engineering, which she obtained at The Bartlett (University College London) in 2010. She has a special interest in environmental urban design and the impact of specific urban microclimates on the architecture and life in the cities. Besides her work as an architect Sabine has been involved in teaching in both The Netherlands and the UK.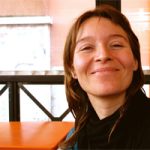 Marcella Iannuzzi, Dr.
Marcella studied architectural history and restoration of architectural and urban heritage at IUAV in Venice and ENSA Paris-La-Villette. Following her thesis on contemporary architectural and urban developments in Shanghai, she trained as an architect in ENSAPLV, while working in professional practice in Paris. In 2013 she obtained her PhD in Urban Policies and Local Projects at the University Roma Tre in Rome. Her thesis focuses on the development of southern Italian cities. Her research interests include urban renewal and urban regeneration processes, 
with particular attention to the social processes of interaction of stakeholders and actors involved. Her approach to the study of urban practices of everyday life challenges established practices of urban regeneration and development and aims at their reform through a model based on bottom-up processes. Marcella has been actively involved in the Urban Transcripts project since its initiation as the kollektiva.net collaborative network. She is base in Torino, Italy, where she works as a researcher.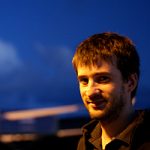 Felipe Lanuza
Felipe is a trained architect from the University of Chile (2004) and obtained his Master in Architecture at the Catholic University of Chile (2008). He has worked as a practicing architect, researcher and educator. His academic interests are in the areas of architectural and urban design, history and theory; having presented his research in conferences and exhibitions in South America and more recently in Europe. Through his investigations on the notion of absence in urban leftovers, Felipe explores processes of design and representation as a way of prompting alternative understandings and interventions in the built environment. He develops these ideas at the Bartlett School of Architecture, UCL, where he pursues a PhD by Architectural Design. As an architect, Felipe's work has ranged from territorial planning and management projects to the architectural scale. He is co-founder of 'Devilat + Lanuza Architects' and has been an active member of Urban Transcripts since 2012, having been appointed as Design Director during 2013. In this context, Felipe has developed his passion for urban design and speculative thinking on cities.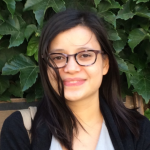 Valerie Mathis
Valerie Mathis is a writer and editor. She graduated from an MSc in Urban Studies at University College London in 2014, writing a thesis on the spaces of creation and encounter in the neighbourhood of El Raval, Barcelona. She now regularly writes for the startup Typeform, and has published poems in Funhouse, a magazine of writing and illustrations. In 2013, she spent a year living Buenos Aires, exploring the collective urban dwelling of the conventillos, and soaking in the city's rich theatre scene. She is currently completing her first year of studies at the acting school La Bobina. Up until today, she cultivates an acute interest in cinema and literature.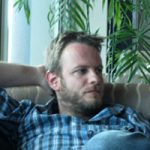 Fabiano Micocci, Dr.
Fabiano Micocci is an architect working on the intertwined relationships existing between public spaces and landscape, architecture and geography, with a special focus on the Mediterranean region. He is a founding member of NEAR architecture (www.neararchitecture.com), a network of architects working on small and large scale design as well as theoretical research. He graduated from University Roma Tre in 2002 and he has a Specialization Course in "History of the Design Process" (2003). He obtained his PhD degree from the University of Florence in 2010 with a thesis focused on the study of architecture in the Mediterranean after WWII. He taught at the University of Florence (2007-10) and the Lebanese American University (2013-14), as well as in many International Workshops. Actually he is Senior Lecturer at the Metropolitan College of Athens. Recently he took part of the "Inclusive urban strategy and action plan for Bab-Al Tabbaneh, and Jabal Mohsen", a strategic development plan for the city of Tripoli (LEB), and he won the competition for a square in Rome.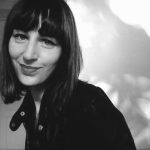 Stefanie Pesel
Stefanie studied Architecture at theUniversity of Applied Sciences Nuremberg and the Academy of Fine Arts Nuremberg. She completed her postgraduate studies in Urban Strategies at the University of Applied Arts Vienna in 2009. Since then she had the opportunity to gain experience in the field of research, architecture, interior design, product design and urbanism. She worked for several architectural offices, including Studio Vlay, Vienna/Austria, Coop Himmelb(l)au, Los Angeles/USA and LAVA (Laboratory for Visionary Architecture), Stuttgart/Germany. Currently she is working as a Design Architect and leader of the competition team at KINZO Berlin/Germany. During her studies she developed a strong interest for understanding different cultures and started to research about identities and their interactive relation to design, architecture and the urban environment. Inspired by her interest in visual as well as performing arts and music her research is focused on how space can be transformed from one's surrounding to one's experience.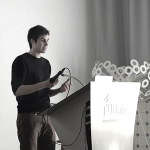 Carlo Pisano, Dr.
Carlo Pisano, architect, PhD in architecture and urban design and research fellow. He has completed the "Postgraduate Master in Urbanism" at TU Delft in 2011. In 2012 his master thesis, entitled "Colouring the Patchwork Metropolis", has been rewarded by the Dutch StedembouwNU as one of the best thesis in Urbanism and Landscape in the Netherlands for the years 2010-2011. In 2011 and 2012 he worked for the Studio Associato Bernardo Secchi e Paola Viganò in Brussels on different scales projects such as the masterplan of Nieuw Zuid in Antwerpen, the vision of Brussels 2040 and the project of the Great Moscow. In 2016 he earned the title of "Doctor Europaeus" with the PhD thesis "Patchwork Metropolis. Un modello teorico per il progetto dei territori contemporanei", tutor prof. G. Peghin (University of Cagliari) and prof. P. Viganò (IUAV Venice – EPFL Lausanne). From 2013 he has been lecturer, professor under contract and visiting critic in many European universities. From 2016 he is PostDoc at the University of Cagliari and consultant of the University of Florence for the Strategic Metropolitan Plan of Florence.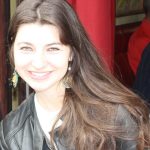 Isabella Rossen
Isabella Rossen is an urban sociologist with a special interest in the interrelationships between built form and its social and political context. She completed a MA in Contemporary Social Thought at the London School of Economics and Political Science. Her thesis at LSE investigated the various configurations of cosmopolitanism that present themselves in Brick Lane, London. Subsequently she did the Research Master Urban Studies at the University of Amsterdam, with as thesis project a comparison between the socio-ecological impact of the establishment of new metro connections in Hong Kong and Amsterdam. She has written multiple articles on the interaction between architecture, urban development and wider societal issues – for example discussing the future of the workspace and the role architectural icons can play in cities' creative status – for online magazines Urban Times, Failed Architecture and The Proto City. Currently she works in Communications and Research at Rem Koolhaas' architecture practice O.M.A in Rotterdam and is editor of urban blog The Proto City.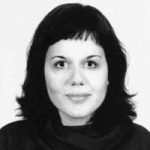 Maria Saridaki
Maria is a freelance architect working in Paris. She has more than 10 years of post-qualification experience collaborating with multi-disciplinary teams at several practices in France and Greece and participating in national and European architectural competitions. She gained experience in different fields and scales including residential, educational, cultural and commercial sectors. Her main interest though is focusing on urban public space and landscape design, as she has participated in several projects including public squares, natural and urban parks, street design and urban furniture. She graduated from the Department of Architecture, National Technical University of Athens, Greece (2004) and is holding a Master's degree in Architectural and Urban Project from the University Paris VIII, France (2005).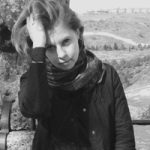 Natalia Stepanova
Natalia is an architectural designer and urbanist, based in Berlin. She holds a professional degree in architecture from the Technical University of Yaroslavl, Russia and a postgraduate degree, Msc in European Urban Studies from Bauhaus University, Weimar (Germany). Her final qualification thesis explored the informal bicycle practices and role of pop-up initiatives in transformations of public space in the city through an empirical case study in Yaroslavl, (Russia). Natalia gained experiences in urban research, architecture, landscape architecture and urban design and curatorial practice during her work in several architectural offices in Germany and Russia and collaboration for variety of international projects – exhibitions, workshops, conferences and summer schools on architecture and urban issues. Currently she is working as an architect in Berlin. Natalia is inspired with complexity of planetary processes of (capitalist) urbanization and is keenly interested in understanding territorial transformations, exploring the urban and the non-urban as categories of socio-spatial and geographical definitions. Natalia has been actively involved in collaboration with Urban Transcripts since 2013: several competitions and workshops. As a part of UT team she has been co-organizing Berlin Unlimited urban festival in Berlin in 2014.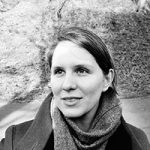 Carolina Vasilikou, Dr.
Carolina Vasilikou (Dr.) is an Architect and Lecturer in Architecture at the University of Reading teaching design studio and with a focus on urban design, housing, environmental design and technology. She holds an MSc in Façade Design & Engineering from the University of Bath and a PhD in Sustainable Architecture from the University of Kent. Carolina also teaches at postgraduate level at the School of Architecture, University of Kent and carries research in collaboration with l'Université Catholique de Louvain. She leads projects on sensory research and well-being in urban spaces based on primary fieldwork, including a Digital Humanities Fund (University of Kent), an AHRC Engagement Fund in sensory navigation and an EPSRC-funded project on sensory mapping of heritage cities. Her research work focuses on sensory perception and urban comfort of pedestrians in complex urban environments. Carolina is active in people-centred and evidence-based design and research and has participated in several international conferences and workshops. She has given lectures, among others, at the Architectural Association, ENSA Paris-Malaquais and Glasgow School of Arts and is currently a member of the Urban Living Research Centre at the University of Reading, Architecture et Climat at Université Catholique de Louvain, the EU COST Action People-Friendly Cities in a Data-Rich World Project and the Academy of Urbanism.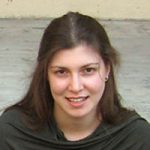 Athina Vlachou
Athina studied Architecture at the National Technical University of Athens (BArch, March) and Urban Design at the Bartlett School of Planning, UCL (MRes) graduating 1st with Distinction. Her studies were funded by the A. G. Leventis Foundation. Athina is passionate about the interdisciplinary study of urban systems and experienced in working at different scales and combining various disciplinary approaches. She is particularly interested in the application of science-based methods in grasping socioeconomic urban phenomena and in the potential of technological innovation in generating smart urban processes towards the amelioration of life quality in cities. She has practiced as a designer and project manager in private practices and as a freelancer. Her design work has been awarded and her research work has been presented in international urban planning and design conferences. She is currently based in London working as a Project Consultant with Space Syntax Ltd. She is a member of Urban Transcripts since 2014.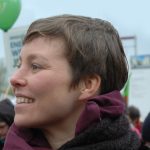 Neelke Wagner
Neelke works as a democracy promoter in theory and practice. She has studied political science and philosophy in Berlin and Venice. Her research is dedicated to political communication and organisation, anti-racism and feminism, conflict management and public participation. Her work aims at a better understanding of what we need to live freely and peacefully together. At the moment, this is for example on democratic participation of non-citizens and the challenges for cities in an immigration society. As a journalist, she has published numerous articles on democracy politics and renewable energies. Renewables and climate change have as well been her focus as a workshop trainer.