About us
---
The Urban Transcripts Journal is an independent, not-for-profit, open-access publication. And we want to keep it this way. We want readers from around the world to have free access to all of our published content. We want authors from around the world to be able to submit their work without being limited by submission fees. The journal is made possible by the pro-bono work of a committed team of editors, editorial board members, and reviewers. We cherish our independence and take pride in the quality of our content and the rigour of our editorial processes. To ensure such quality and rigour, and enable us to efficiently manage the workload for each issue's publishing, we rely on essential services, such as content management and IT systems. We ask for your support to enable us to cover our service costs and help us keep the journal an independent and accessible platform publishing the work of researchers, professionals, creatives and activists across the world. You can support us by donating as little as £1 per month via our Patreon account.
---
To recognise, value, and advance a multitude of knowledges on the City produced through a synergy of scientific and professional disciplines, lived experiences, and cultural practices.
---
The Urban Transcripts Journal is an editorially independent, not-for-profit, open-access, online publication. Aiming to transcribe the urban, the journal was launched in 2017 driven by a vision of a free and open exchange of knowledge and ideas in response to the challenges our cities are facing. Since then we have been publishing contributions from authors around the world, including peer-reviewed research, work in visual arts and creative writing, activist and community voices. In 2021 the journal was awarded by Humboldt University in Berlin for its work on promoting and enabling open-access publishing. The Urban Transcripts Journal is part of Urban Transcripts, a not-for-profit trans-european network of associates who have been initiating public events, workshops and urban laboratories in response to local urban challenges, in partnership with multiple stakeholders in various cities in Europe since 2010.
Our mission
We publish work in a variety of formats and media, exploring the interaction of people, policies, and spaces, in cities across the world, bringing together research, design and policy proposals, activist and community voices, visual arts and creative writing, in a critical and analytical discourse on the city created by a diversity of perspectives from the Global North and the Global South.
Read more about our policies. Find out how you can submit your work to the journal at any time or in response to one of our regular calls.
---
Editor-in-chief
Trained as an architect and an urban development planner, Yiorgos is working with urban development stakeholders to plan, deliver and advise on research-led community-focused projects addressing the complex challenges our cities are facing. He is an advocate of the transformative powers of design and policy, committed to an urban development that is socially just and environmentally sustainable. Yiorgos founded Urban Transcripts and initiated its work leading several international urban laboratories, workshops, and events, focused on the co-creation of design and policy solutions in different cities in Europe. He has practiced architecture in France, taught architecture in Sweden, worked as a planner in Strategic Planning in local government in the UK, and as consultant on the social impact and evaluation of urban policies, programmes and projects. He is currently undertaking a fellowship in Sierra Leone Urban Research Centre, supporting the organisations' knowledge management, communication and fundraising operations.
Publishing Editor
Sara is based in Berlin, and works as an urban planner, designer and architect. Her work involves both German and international projects, spanning a range of scales, from city and regional planning to housing design. After graduating from at Dublin Institue of Technology, she worked as an architect in Dublin and Moscow. Following her passion for large scale planning and strategy, she went on to do a European postgraduate Masters in Urbanism (EMU) between TU Delft and IUAV Venice. The topic of her final thesis was sustainable rural planning. Bridging her interests between theory and practice, she has copy edited a number of works focussing on urban planning and landscape architecture. She is passionate about urbanism and the phenomenon of cities and territories, their systems, populations and dynamics. Key projects she has worked on addressed urban regeneration, sustainable rural planning, hybrid landscapes, new towns, city expansions and post-industrial territories. Sara has been involved with Urban Transcripts as content editor since January 2018, and very much enjoys working with the team on shaping the direction of the journal.
Managing Editor
After the Bachelor of Arts with Honours in Philosophy and Politics at the University of Stirling, UK, Giulia completed her Master of Science in Cultural Anthropology: Sustainable Citizenship at Utrecht University, in the Netherlands, with the thesis: "Mapping the Right to the City: An Ethnography of an Occupied Space in Milan". During her studies, she has acquired and refined a drive for transformational research with an impact on cities and how city dwellers perceive them. Alongside the academic commitments, she has grown a deep interest for issues affecting life in urban environments, with a special attention to an ethnographic approach for research and dialogue, especially since experiencing the role of activist anthropologist. At present, she is based in Berlin, collaborating with various projects and initiatives related to sustainability and participatory urban processes.
Digital Content Editor
Vicky Simitopoulou
Vicky Simitopoulou holds a diploma in Architectural Engineering from the Democritus University of Thrace (Gr), and a Master in Design for Emergent Futures from the Institute for Advanced Architecture of Catalonia (Ca). She is a researcher in the direction of futures' strategies and transdisplinary approaches to design, forming projects by combining architecture with sociology, psychology & politics. She is a design activist with a focus on strategic planning and storytelling. Her experience ranges from digital fabrication to team building and from media management to tutoring. Currently, she is reconfiguring her position as a professional designer to fit her interests, inquiries and capabilities. Her motto is "the future(s) belong to those who believe in the beauty of their dreams".
Fundraising Manager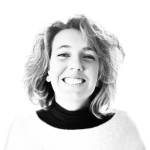 Séverine Hermand
Séverine is an architect and urban planner based in Brussels. She handles Belgium-based and international projects with an action-oriented research focus. She worked as a teaching assistant and researcher in the faculty of engineering in Brussels. After completing her PhD, she worked as an urban planner, eager to bridge practice and theory. Her research work focuses mainly on the analysis of the relationships between urban form and energy performance. She studies these complex connections at the city's scale and, more generally, of the territory. She is passionate about urban transformations and seeks to develop transversal approaches to address cities' challenges in different aspects. She is also experienced in the study of public policymaking, stakeholders' management and participation, and projects' strategic planning. In parallel, she continues to teach at university and is involved in master class projects. Eager to engage herself actively in an international and interdisciplinary community, Séverine joined The urban transcript journal in 2021 as a fundraising and sponsorship manager.
Associate Editors
---
Based in London, Chris completed a BA (Hons) in Creative Writing and English before pursuing an MA in Critical Methodologies at King's College London. During this phase of his studies he developed an interest in psychoanalytical and post-structural political theories, culminating in a dissertation on the ideological and ethical dimensions of contemporary discourses on charity. After several years living in Paris, he graduated with a Licence de Philosophie from the University of Strasbourg before returning to London to complete an MA in Modern European Philosophy from the Centre for Research in Modern European Philosophy (CRMEP) at Kingston University with a dissertation entitled "Marx and Du Bois: from Slavery to Emancipation and back again". With a commitment to radical emancipatory politics and transformative social movements, Chris is working on research projects looking at political projects emerging in liminal and temporary urban spaces.
Alessandra Pepe
Alessandra is an Italian architect and human geographer based in The Netherlands. She works as freelance designer for private clients and consultant for larger scale projects. She graduated in architecture and urban planning from IUAV University in Venice, with a thesis on "Shrinking Cities". Her career brought her to live in many different cities and develop a deep interest in the intersection between society and the built space. She has worked in renowned international firms as designer and developed a passion for materialization and detailing, working as project lead on turnkey projects for one of the biggest Italian interior contractors. She was also assistant tutor in the Architectural Design Studio of the faculty of Architecture and Society of the Politecnico in Milan between 2014 and 2016. Following her query on social dynamics in space, she recently choose to complement her architectural training and experience with a master in Human Geography from the University of Utrecht. Spatial manifestations of social dynamics, local pathways of transformation, and the mutuality of the social and spatial dimension are her core interest. Accessibility to knowledge and awareness through creative communication is one of her goals.
Anavil Ahluwalia
Anavil Ahluwalia is an architect and urban designer based in Delhi. A graduate of the Urban Design Department of the School of Planning and Architecture (SPA-Delhi), her thesis explored connections between the practice of urban design & our aspirations for democracy and spatial justice. With a keen interest in urban research, she hopes to continue her exploration of political urban space and the agency it offers to the citizen through an interdisciplinary approach between political and urban theory. Committed to 're-reading the Asian city', she is intrigued by the social and political processes that 'make' and 'unmake' cities. She is currently working on the research project 'Urban Transformations and Placemaking: Fostering learnings from South Asia and Germany' at SPA Delhi in collaboration with Heidelberg University and Kathmandu University, focusing on multidisciplinary frameworks for the understanding of urban transformations in cities of the Global South.
Devansh Shrivastava
Devansh is a doctoral scholar at the Institute of Public Policy, National Law School of India University (NLSIU) Bangalore, India. Initially trained as a Chemical Engineer, he transitioned to the multilayered world of social sciences. He obtained MA in Peace and Conflict Studies from Tata Institute of Social Sciences Guwahati India, M.Phil. in Planning and Development from the Indian Institute of Technology Bombay and M.Phil. in Public Policy from NLSIU. His research focuses on urban housing and socio-spatial segregation in Indian cities. He is interested in interdisciplinary research and methodologies which foster innovative ways of looking at the city. In particular, it involves looking at newer ways of looking at urban spaces through inclusive policies and shared community pathways in the cities of the Global South.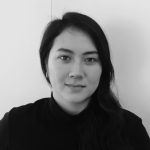 Karlene Ooto-Stubbs
Karlene is an urban planner and researcher currently based in Toronto, Canada. She has studied in the UK, Canada and Japan, holding an MSc in Urban Development Planning from the Bartlett School of Planning (University College London) and a BA in Political Science and Urban Studies from McGill University. During her studies she developed an interest in critical theory and its application to progressive urban space, culminating in a dissertation taking a Foucauldian discourse analysis of Colombo's (Sri Lanka) Urban Regeneration Programme. Her research interests link international socio-political and economic movements with their effects on the built environment, including queer urban geographies, housing rights, strategic policy development, the affect of urban space, and urban development in the Global South. She has previously worked as a consultant in London, studying the creative economy in Hackney, working towards affordable housing strategies for the UK Government, and equalities impact assessments for clients such as Transport for London. An advocate for community-centered planning policy, she is excited to bridge theory and practice with the journal and highlight the stories of city-builders.
Editorial Board
---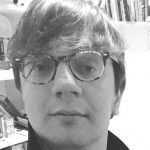 Alessandro Froldi
Alessandro Froldi is a social anthropologist working at the intersection of governance, planning and everyday life controveries. He studied anthropology at the University of Milano Bicocca and completed an MA in Architectural Design and Urban Management at Domus Academy. His research interests lies in questions of community empowerment, social justice and commoning with a focus on how people experience, envision and create their shared environments. He has conducted fieldwork with residents in a working class housing estate in Milan and with environmental activists, farmers and sheperds in Sardinia. Since 2013 he has been based in Scotland and has been involved in collaborative research research and organising with anti-poverty and homeless campaigning. In 2016 he completed his PhD in Social Sciences at Loughborough University and in 2017 he worked as a research assistant at the University of Lincoln on an interdisciplinary project between environmental humanities, arts and sciences looking at industrial pollution in South Sardinia.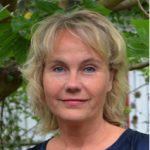 Karin Grundström
Karin Grundström is associate professor in built environment with a specialisation in architecture at the department of Urban studies, Malmö University, Sweden. She is passionate about furthering research that combines textual and visual forms and formats. In her research, Grundström incorporates theoretical and architectural approaches with theory and methods from social science, and present results in verbal as well as visual forms – in research articles as well as in exhibitions. Theoretically, her research is based in the daily use of the built environment, in practiced and lived space and in people's design and shaping of the built environment. Grundström has published works on urban design and planning; mobility; housing segregation; gender perspectives on housing; gated communities and the housing preferences of privileged groups. As an educator, Grundström lectures, lead workshops and tutor students' thesis work at bachelor, master and PhD level. Grundström has taught and carried out research internationally, for example in Tunisia, Morocco, South Africa, Costa Rica, France, Sri Lanka, Germany and the U.S. In her current role as academic international coordinator at Urban studies, Grundström develops the international collaborations and partnerships of the department.
Mohamed Hagras
Mohamed is an architect, urban researcher and teaching assistant of Architecture in the American University in Cairo (AUC). He graduated in 2010 and holds a MSc from Cairo University with a thesis focused on the Social Impact Assessment SIA: Towards Achieving Socially Sustainable Urban Development. He is passionate about teaching and developing the design process with the students. He taught Architectural and urban design studios at MET and MTI Universities in Cairo, Then worked as a teaching assistant of 'Urban Design' and 'City and Regional Planning' -UK RIBA Validated Courses- in the Arab Academy of Science and Technology, Cairo (AAST). As an architect, He had been working with local and international organizations like UNESCO, UNDP and UNHCR in projects of designing new Urban communities, Informal Urban Development with public participation in Cairo, and Developing heritage and cultural sites in Giza and Luxor. He is also a co-founder of HDS|Architecture and Urbanism. Mohamed has been collaborating with Urban Transcripts since 2014. Also he has been a guest lecturer at many universities and participated in many international workshops in the fields of Architecture, Landscape design, Urban Development and Social Urbanism in Egypt, Greece, Germany and Italy.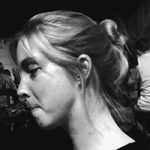 Sabine Hogenhout
Sabine has years of international post qualification experience and worked at several award-winning practices in the UK, The Netherlands and China. Gaining experience in residential, healthcare, educational, cultural and commercial sectors as well as the design of public space and urban planning. Currently she is working as project architect at Mæ architects in London. Sabine studied at the Faculty of Architecture of the University of Technology in Eindhoven where she received an MSc in Architectural Design in 2006. She has a keen interest in all aspects of sustainable design, reinforced by her MSc degree in Environmental Design and Engineering, which she obtained at The Bartlett (University College London) in 2010. She has a special interest in environmental urban design and the impact of specific urban microclimates on the architecture and life in the cities. Besides her work as an architect Sabine has been involved in teaching in both The Netherlands and the UK.
Marcella Iannuzzi
Marcella studied architectural history and restoration of architectural and urban heritage at IUAV in Venice and ENSA Paris-La-Villette. Following her thesis on contemporary architectural and urban developments in Shanghai, she trained as an architect in ENSAPLV, while working in professional practice in Paris. In 2013 she obtained her PhD in Urban Policies and Local Projects at the University Roma Tre in Rome. Her thesis focuses on the development of southern Italian cities. Her research interests include urban renewal and urban regeneration processes, 
with particular attention to the social processes of interaction of stakeholders and actors involved. Her approach to the study of urban practices of everyday life challenges established practices of urban regeneration and development and aims at their reform through a model based on bottom-up processes. Marcella has been actively involved in the Urban Transcripts project since its initiation as the kollektiva.net collaborative network. She is base in Torino, Italy, where she works as a researcher.
Felipe Lanuza
Felipe is a trained architect from the University of Chile (2004) and obtained his Master in Architecture at the Catholic University of Chile (2008). He has worked as a practicing architect, researcher and educator. His academic interests are in the areas of architectural and urban design, history and theory; having presented his research in conferences and exhibitions in South America and more recently in Europe. Through his investigations on the notion of absence in urban leftovers, Felipe explores processes of design and representation as a way of prompting alternative understandings and interventions in the built environment. He develops these ideas at the Bartlett School of Architecture, UCL, where he pursues a PhD by Architectural Design. As an architect, Felipe's work has ranged from territorial planning and management projects to the architectural scale. He is co-founder of 'Devilat + Lanuza Architects' and has been an active member of Urban Transcripts since 2012, having been appointed as Design Director during 2013. In this context, Felipe has developed his passion for urban design and speculative thinking on cities.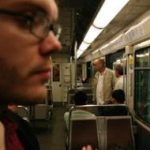 Damien Masson
I am an Associate Professor in Urban Studies at the University of Cergy-Pontoise (Paris Metropolitan area). My teaching interests broadly lie in the areas of human ecology, qualitative methods, urban project and mapping (I co-direct a Master's programme in GIS applied to urban studies and risks). I also am a researcher affiliated to MRTE (Mobilities, Networks, Territoritories and Environment) research group – University of Cergy-Pontoise, and associated to AAU (Atmospheres, Architectures, Urbanities) research group – National Research for Scientific Research. My broad research interest relate to the mundane social and sensory experience of ordinary urban spaces and of daily mobilities. By doing so, my research aims at understanding the ordinary experience of urban areas by focusing on their sensory, social and cultural geographies on the one hand, and by taking into account their design and policies on the other hand. My last research projects concerned the experience and atmospheres of  public transportation means in great cities. I am currently funded on a project that aims to understand the 'weight' of the threat of terrorism upon city dwellers' daily experience of urban spaces in European metropolises.
Nina Margies
Nina is an urban sociologist and currently doing her PhD at the Georg Simmel Centre for Metropolitan Studies, Humboldt University of Berlin on urban youth in Spain. She has studied in Germany, France and UK where she graduated in Urban Studies at the University College London and Bartlett School of Planning. Her research interests include political economy, urban sociology and the sociology of emotion. Nina has international experience in the creative and cultural industries both in the public and private sector where she has been working in projects on film, photography and art in Germany, Spain and France. Since 2014, Nina has been actively involved in Urban Transcripts co-organising the international urbanism workshop Berlin Unlimited and most recently as Managing Editor and reviewer of the Urban Transcripts Journal.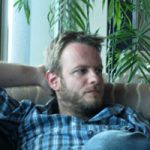 Fabiano Micocci
Fabiano Micocci is an architect working on the intertwined relationships existing between public spaces and landscape, architecture and geography, with a special focus on the Mediterranean region. He is a founding member of NEAR architecture (www.neararchitecture.com), a network of architects working on small and large scale design as well as theoretical research. He graduated from University Roma Tre in 2002 and he has a Specialization Course in "History of the Design Process" (2003). He obtained his PhD degree from the University of Florence in 2010 with a thesis focused on the study of architecture in the Mediterranean after WWII. He taught at the University of Florence (2007-10) and the Lebanese American University (2013-14), as well as in many International Workshops. Actually he is Senior Lecturer at the Metropolitan College of Athens. Recently he took part of the "Inclusive urban strategy and action plan for Bab-Al Tabbaneh, and Jabal Mohsen", a strategic development plan for the city of Tripoli (LEB), and he won the competition for a square in Rome.
Noel David Nicolaus
Noel David Nicolaus is an independent urban scholar and editor living and working in Berlin. He graduated in Political Sciences at the University of Florence in 2009, with a thesis on transnational urbanisation processes and social exclusion. As PhD Student at Humboldt University Berlin, he researched transeuropean mobility in the context of the Euro-crisis, with particular focus on the reshaping of citizenship. He has written for magazines and journals such as Stadtaspekte and sub\urban, and has been involved in local urban initiatives in Berlin, such as Megaspree and Stadt Neudenken. He is currently working as an editor in Berlin. He is also part of the Digital Art Collective Clusterduck, an interdisciplinary group working at the crossroads of research, design and filmmaking, aiming to investigate processes and actors behind digital creativity.
Stefanie Pesel
Stefanie studied Architecture at theUniversity of Applied Sciences Nuremberg and the Academy of Fine Arts Nuremberg. She completed her postgraduate studies in Urban Strategies at the University of Applied Arts Vienna in 2009. Since then she had the opportunity to gain experience in the field of research, architecture, interior design, product design and urbanism. She worked for several architectural offices, including Studio Vlay, Vienna/Austria, Coop Himmelb(l)au, Los Angeles/USA and LAVA (Laboratory for Visionary Architecture), Stuttgart/Germany. Currently she is working as a Design Architect and leader of the competition team at KINZO Berlin/Germany. During her studies she developed a strong interest for understanding different cultures and started to research about identities and their interactive relation to design, architecture and the urban environment. Inspired by her interest in visual as well as performing arts and music her research is focused on how space can be transformed from one's surrounding to one's experience.
Carlo Pisano
Carlo Pisano, architect, PhD in architecture and urban design and research fellow. He has completed the "Postgraduate Master in Urbanism" at TU Delft in 2011. In 2012 his master thesis, entitled "Colouring the Patchwork Metropolis", has been rewarded by the Dutch StedembouwNU as one of the best thesis in Urbanism and Landscape in the Netherlands for the years 2010-2011. In 2011 and 2012 he worked for the Studio Associato Bernardo Secchi e Paola Viganò in Brussels on different scales projects such as the masterplan of Nieuw Zuid in Antwerpen, the vision of Brussels 2040 and the project of the Great Moscow. In 2016 he earned the title of "Doctor Europaeus" with the PhD thesis "Patchwork Metropolis. Un modello teorico per il progetto dei territori contemporanei", tutor prof. G. Peghin (University of Cagliari) and prof. P. Viganò (IUAV Venice – EPFL Lausanne). From 2013 he has been lecturer, professor under contract and visiting critic in many European universities. From 2016 he is PostDoc at the University of Cagliari and consultant of the University of Florence for the Strategic Metropolitan Plan of Florence.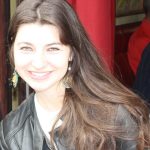 Isabella Rossen
Isabella Rossen is an urban sociologist with a special interest in the interrelationships between built form and its social and political context. She completed a MA in Contemporary Social Thought at the London School of Economics and Political Science. Her thesis at LSE investigated the various configurations of cosmopolitanism that present themselves in Brick Lane, London. Subsequently she did the Research Master Urban Studies at the University of Amsterdam, with as thesis project a comparison between the socio-ecological impact of the establishment of new metro connections in Hong Kong and Amsterdam. She has written multiple articles on the interaction between architecture, urban development and wider societal issues – for example discussing the future of the workspace and the role architectural icons can play in cities' creative status – for online magazines Urban Times, Failed Architecture and The Proto City. Currently she works in Communications and Research at Rem Koolhaas' architecture practice O.M.A in Rotterdam and is editor of urban blog The Proto City.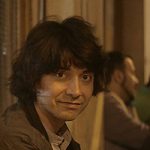 Antun Sevšek
Antun Sevšek is a freelance architect and researcher who graduated from the Zagreb Faculty of Architecture in 2006. He was part of the curatorial team of the international research project Unfinished Modernisations and the editor of the subsequent publication in 2012. In the following year, he curated, designed and edited a series of exhibitions and a book titled Spaces of Co-Operation along with Maroje Mrduljaš and Damir Gamulin. He has designed numerous exhibitions and projects for cultural institutions. Among them, he recently realised the new Memorial Centre Lipa Remembers museum together with Damir Gamulin. He is a longtime member of Platforma 9,81, an NGO for research and education in architecture and urbanism. Since 2014 he has been active in the Right to the City organisation in Zagreb where he is engaged with the topics of urban and national spatial planning. He is currently employed in the Alliance Operation city NGO where he is dealing with the analysis of urban management policies along with the development of new institutional models.
Athina Stamatopoulou
Athens-based researcher and architect. She holds a diploma of Architect Engineer and a MSc in the postgraduate program 'Architecture – Spatial Design' both in the department of Architecture in the National Technical University of Athens (N.T.U.A). She works as a professional researcher both in academia and in art projects. She currently is a PhD candidate at the department of Architecture in N.T.U.A., where she also works as teaching and research associate. Her academic research deals with methodologies of mapping and designing, further specialising in city reading and mapping methodologies in the context of urban design processes. Her interdisciplinary approach combines theory, fieldwork, experiments and applications. Concepts included in her research interests are: city and public urban space, lived experience and sensorial perception, topography, urban space semiotics, object-subject interaction.
Natalia Stepanova
Natalia is an architectural designer and urbanist, based in Berlin. She holds a professional degree in architecture from the Technical University of Yaroslavl, Russia and a postgraduate degree, Msc in European Urban Studies from Bauhaus University, Weimar (Germany). Her final qualification thesis explored the informal bicycle practices and role of pop-up initiatives in transformations of public space in the city through an empirical case study in Yaroslavl, (Russia). Natalia gained experiences in urban research, architecture, landscape architecture and urban design and curatorial practice during her work in several architectural offices in Germany and Russia and collaboration for variety of international projects – exhibitions, workshops, conferences and summer schools on architecture and urban issues. Currently she is working as an architect in Berlin. Natalia is inspired with complexity of planetary processes of (capitalist) urbanization and is keenly interested in understanding territorial transformations, exploring the urban and the non-urban as categories of socio-spatial and geographical definitions. Natalia has been actively involved in collaboration with Urban Transcripts since 2013: several competitions and workshops. As a part of UT team she has been co-organizing Berlin Unlimited urban festival in Berlin in 2014.
Penny Travlou
Penny Travlou is a Lecturer in Cultural Geography and Theory in the University of Edinburgh, UK. Her research focuses on theories of space and place, politics of public space, distributed/decentrilised networks and the commons while her current ethnographic fieldwork is between Medellin, Colombia looking at cultural commons in grassroots art collectives and in Athens studying commoning practices within solidarity networks. She is also involved in the EU COST Action 'From Sharing to Caring" examining socio-technical aspects of the collaborative economy. Alongside her academic career, Penny is a spatial justice and urban commons activist, a member of the newly launched Alliance of the Commons and a research team member of the P2P Foundation.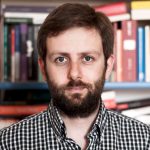 Mario Trifuoggi
Mario is a PhD candidate in Sociology at Goldsmiths, University of London, with an interest in urban informality and the sociology of everyday life. His thesis consists of an urban ethnography focussed on the relationship between everyday practices of public space and informal forms of governance in central Naples. Before that, he earned an MSc in Sociology at the London School of Economics and Political Science with a dissertation on the spatial practices of anti-mafia movements in Southern Italy. In critical sympathy with the postcolonial appreciation of urban studies, he is particularly attentive to the debate on the nature of cities and the geography of theory. Besides urban sociology, his area of interest includes social theory and the philosophy of social science.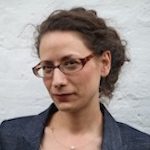 Maria Tzika
London based documentary maker and social anthropologist Maria Tzika has spent the last 10 years traveling,researching, filming and collaborating with different professionals and artists in theater, cinema and the academia. Projects she worked on where funded by organisations like SOAS, The Leverhulme Trust, HBO, ARTE and The Arts Council. Maria's love for the city took shape in short film Animal City, an ode to Mumbai, which she co-directed with writer and theater- maker Siddhartha Bose. She is always on the look out for now collaborations and projects, and is currently developing a few documentary projects in London and India.
Carolina Vasilikou
Carolina Vasilikou (Dr.) is an Architect and Lecturer in Architecture at the University of Reading teaching design studio and with a focus on urban design, housing, environmental design and technology. She holds an MSc in Façade Design & Engineering from the University of Bath and a PhD in Sustainable Architecture from the University of Kent. Carolina also teaches at postgraduate level at the School of Architecture, University of Kent and carries research in collaboration with l'Université Catholique de Louvain. She leads projects on sensory research and well-being in urban spaces based on primary fieldwork, including a Digital Humanities Fund (University of Kent), an AHRC Engagement Fund in sensory navigation and an EPSRC-funded project on sensory mapping of heritage cities. Her research work focuses on sensory perception and urban comfort of pedestrians in complex urban environments. Carolina is active in people-centred and evidence-based design and research and has participated in several international conferences and workshops. She has given lectures, among others, at the Architectural Association, ENSA Paris-Malaquais and Glasgow School of Arts and is currently a member of the Urban Living Research Centre at the University of Reading, Architecture et Climat at Université Catholique de Louvain, the EU COST Action People-Friendly Cities in a Data-Rich World Project and the Academy of Urbanism.
Athina Vlachou
Athina studied Architecture at the National Technical University of Athens (BArch, March) and Urban Design at the Bartlett School of Planning, UCL (MRes) graduating 1st with Distinction. Her studies were funded by the A. G. Leventis Foundation. Athina is passionate about the interdisciplinary study of urban systems and experienced in working at different scales and combining various disciplinary approaches. She is particularly interested in the application of science-based methods in grasping socioeconomic urban phenomena and in the potential of technological innovation in generating smart urban processes towards the amelioration of life quality in cities. She has practiced as a designer and project manager in private practices and as a freelancer. Her design work has been awarded and her research work has been presented in international urban planning and design conferences. She is currently based in London working as a Project Consultant with Space Syntax Ltd. She is a member of Urban Transcripts since 2014.
Neelke Wagner
Neelke works as a democracy promoter in theory and practice. She has studied political science and philosophy in Berlin and Venice. Her research is dedicated to political communication and organisation, anti-racism and feminism, conflict management and public participation. Her work aims at a better understanding of what we need to live freely and peacefully together. At the moment, this is for example on democratic participation of non-citizens and the challenges for cities in an immigration society. As a journalist, she has published numerous articles on democracy politics and renewable energies. Renewables and climate change have as well been her focus as a workshop trainer.
Sofia Xanthopoulou
Sofia is practicing architectural and urban design as an independent architect in Thessaloniki, Greece. She graduated the school of Architecture of Volos (University of Thessaly) in 2006 and holds a postgraduate degree, MSc Urban Strategies (University of Applied Arts, 2009). Sofia is currently collaborating with other professionals and experts for urban and architectural projects. Her main interests focus on the bridging of the two scales, architectural and urban through the development of research or design projects as well as the organization of events such as workshops, conferences and exhibitions. She has been collaborating with Urban Transcripts since 2010. Sofia was an elected member of the Standing Committee on Architecture of the Technical Chamber of north central Greece, for 2010-2013, working on organizing events in the fields of architecture and urban planning and advising municipalities on urban development strategies and competitions. She is the co-founder and CEO at TKSX office of architecture and engineering and an external partner of the Polytechnic school of Aristotle University of Thessaloniki.