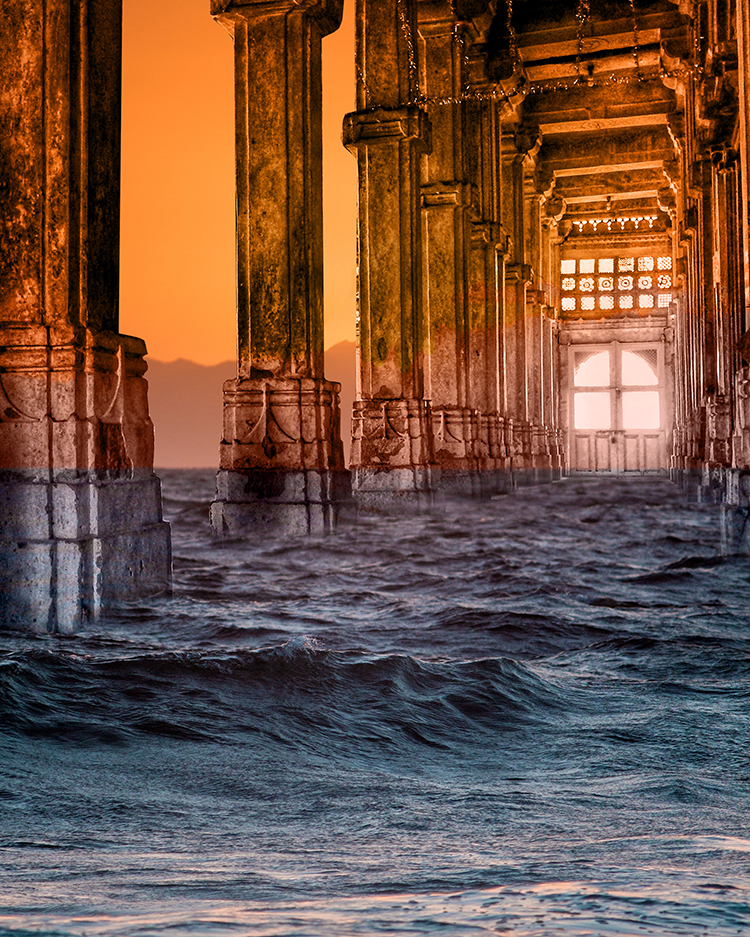 Two Souls at Sarkhej
– Tejashrii Shankarraman
---
As I follow my shadow towards her,
I feel the cool stone beneath my feet.
Light creeps in through her traceries
And her presence dawns on me.
Barring a few souls and their prayers,
She is quiet, yet not empty.
And in this solitude
She speaks to me plenty.
Like a song, she unfolds at every corner,
Being her loudest near the water.
As my shadow follows me,
The stone now feels rough.
Shades of dusk grasp at her
And her presence fades to my senses.
Beyond the voices of families and children,
her voice is but a faint echo.
This is another song of hers,
But I am still listening to the former.




+
Image: Collage. Source: Author's own.

---
Tejashrii Shankarraman is an architect from India, currently pursuing her Master's of Architecture at the University of Michigan, USA. She has previously worked with multiple practices in India, developing an interest in the potentials and challenges of the urban conditions we increasingly find ourselves in. Her other interests include inter-disciplinary responses to conditions, representation techniques and writing as a formative method to develop critical arguments. She has published in the areas of urban design, architectural poetry and has participated in research on digital pedagogies and affordable housing.
Volume 3, no. 3 Autumn 2020