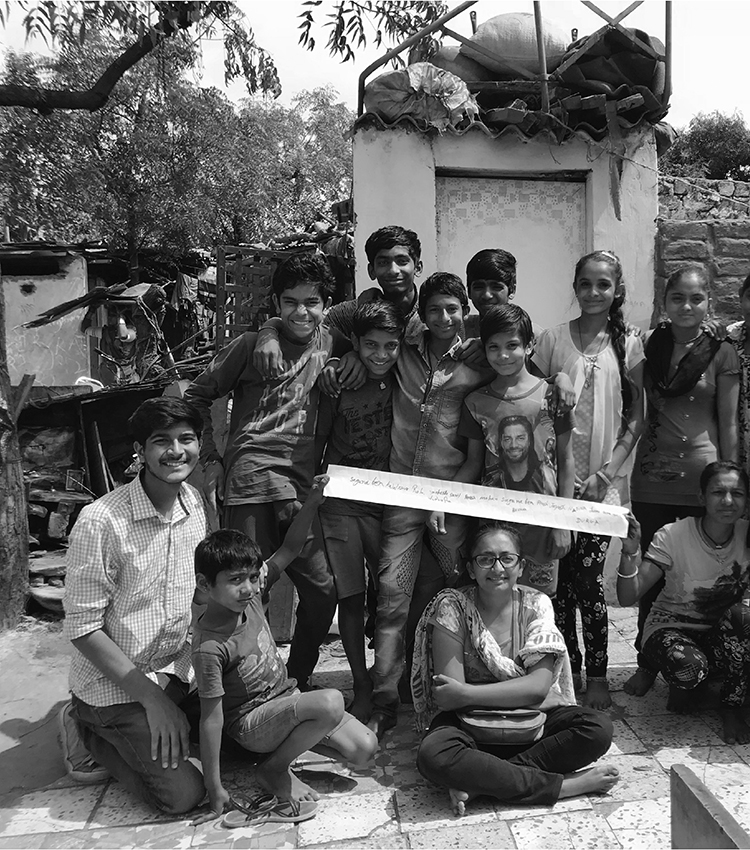 Could workplaces give space to schools?
– from Arnav Prakash, Kolkata, 25.05.2020
---
The education fragility of marginals has always been a challenging issue for any state. The developing nations have an extreme shortage of resources, which deprives a large number of minds from being nurtured. Lack of an adequate number of government schools in densely populated neighborhoods often forces the children of marginalised families to drop out of education. The key idea is to utilize the spaces of private offices, government offices, public institutions, etc. when not in use and convert them into make-shift spaces of education.
There are a plethora of opportunities in this segment. The corporate sector is booming with the fast-paced developing environment and thus heavy investments are poured in building the infrastructure. Due to the COVID-19 precautionary norms, the offices are going to remodel their working and reduce their task force working from the office. This would lead to a lot of residual spaces in the offices which are a huge potential that could be optimized across the city.
Housemaids, security guards, migrant workers, street vendors, etc., these user groups tend to find accommodation within the core of the city for economic welfare and job opportunities. However, these neighborhoods usually do not offer a supportive environment for their kids to study due to a lack of affordable schooling opportunities. Providing a space for their education would also broaden the scope of parenting. The child would no longer have to stay in their native place to complete their education, which is a common practice in many places.
The offices can shell out their discussion rooms, meeting rooms, leisure areas, projector rooms, etc. which could be appropriated by the students and their faculties. There would be no infrastructural cost to the government for education and would also benefit the companies through their 'Company Social Responsibility' module. The saving of an initial set-up cost could help in building a robust course material and help the government in channelling the resources to provide school bags, books, stationery, etc.
This model could be fostered by implementing it in neighborhoods with a variety of land-use, scale, density, and population to understand the dynamics before scaling up. The pandemic may have struck the nations, but the possibilities of prosperity should never concede. The unprecedented scenario should be the tipping point for a challenging and inclusive tomorrow. The urban jungles of contesting countries could be re-imagined as spaces of social welfare that contribute towards the idea of an educationally robust nation.




POST(COVID)CARDS