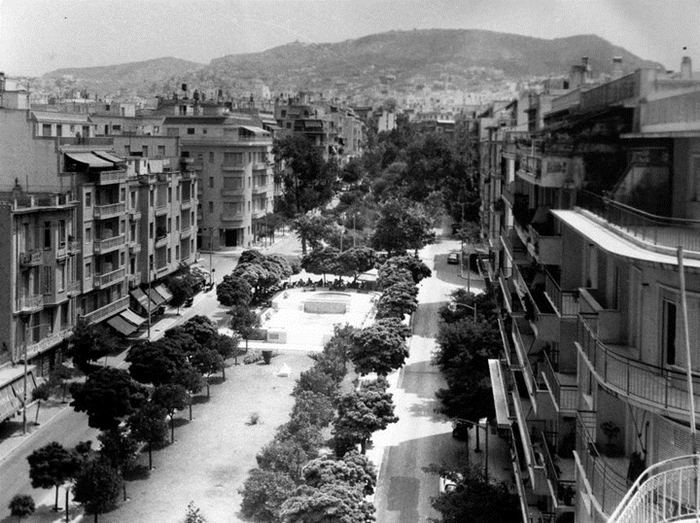 Looking for an urban oasis…
– from Georgina Eleftheraki, Athens, 16.06.2020
---
COVID-19 brought, in a strange way, the city to the forefront, both in terms of housing and public space. On one hand, the confinement to the house made us turn to our private space, to our "shelter", to give it more importance and to try to make it more pleasant, familiar and functional. On the other hand, being restricted to the house—with the only way out being local trips for necessary supplies and a walk for physical exercise—gave more gravity to the public space. The neighborhood and the "local" acquired another meaning. They became our way out, the place of our entertainment and sport. We walked, ran, went for a stroll alone, with our dog or with a friend (always keeping the required distances), rode bicycles and we reconnoitered our immediate surroundings, reliving our "familiar" public space.
However, these activities highlighted the shortages of urban green spaces in the neighborhoods and inequalities within the city. Residents in areas with little greenery and few open spaces are more likely to experience the ban on travel, the restriction to their neighborhood, and the mandatory stay in their homes (often small ones) more intensely, than those who are living in areas with more and larger green open spaces and/or in larger homes. In the densely populated areas of the downtown of Athens, these open urban green spaces, "the urban oases," which are accessible to the citizen on a daily basis and a short distance from their residence, are a matter of necessity.
Kypseli, where I live, is one of the oldest and most densely populated districts of Athens. Fokionos Negri is its main street forming, together with Konstantinos Kanaris's Square, the heart of the district: a street-linear park where trade, leisure and services coexist with residential uses. It was created during the interwar period, attracting upper and middle income strata of the population. The minimal nuisance from cars, a rare quality for the Athenian center, and the high vegetation makes the sidewalk look like a "green gorge" that cuts through and creates an expanded urban void in the densely populated fabric of Kypseli. Over time, the character of the area has diversified and now acquired a multicultural hue. However, this unpretentious luxury and splendor of the past, which even today stands unchanged in the eyes of anyone who walks Fokionos Negri Street, brings the imagination on a journey to other times and other places.
During the COVID-19 period, this green space with its architectural heritage of modern interwar and post-war apartment buildings, where I can walk or run enjoying the sun, I can sit on a bench to read a book under the shade of tall trees, I can sketch or photograph the interesting urban landscape, was my "way out", my "leisure", my "escape", "my journey"… I feel lucky that it is close to my home. It always fascinates me and it has a positive effect on my psychology this period.
It is, always, an "urban oasis" for me…

+
Image: Fokionos Negri Street, 1964. Source: Athens Magazine




POST(COVID)CARDS