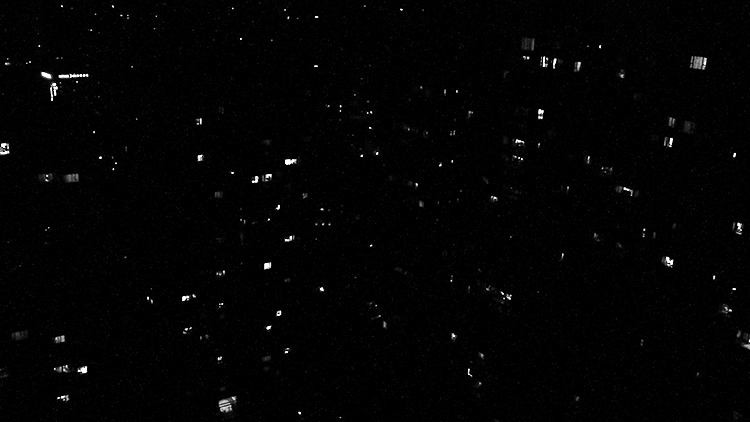 The spontaneity of the lights
– from Taher Abdel-Ghani, Cairo, 20.05.2020
---
I was invited for a break-of-a-fast meal (Iftar) on the rooftop of a friend of mine. We did not have a table, but we used the reinforced concrete column extension as our dining set. We only had an hour to go before I head home before 9.00 pm when the curfew starts.
The city became more spacious horizontally and vertically. The rooftop, a vivid landmark of Cairo's residential units and a stark reflection of its social fabric, reveals the illuminated narratives. Almost similar to Alfred Hitchcock's intro to Rear Window, the windows are clustered spontaneously. Nothing pre-planned. Since people are forced to stay indoors for most of the night time, curiosity caught my attention to the windows. How have citizens transferred the dynamism of the outdoors to the indoors?
I live in a city where closeness can become overwhelming most of the time. Strong ties among the community is a unique asset, which makes it unsurprising that the postcard is a reflection of this aspect. It is a city where the smallest details are the largest. They compose the image I see right in front of me. What are these people talking about? What do they think about the future? What are their plans after all of this is done? They answer in politics, economy, sociology, religion, and maybe even urbanism. I tried to disregard intellectualism as much as possible, but not to the point of excessive romanticism.
I no longer wanted to hear news about the pandemic. I wanted to explore the spontaneity of the lights.
I wondered what the pandemic has caused to this tightly-held society.




POST(COVID)CARDS